Mad Max: Fury Road
(R)
Rated for intense sequences of violence throughout, and for disturbing images

Charlize Theron, Tom Hardy
- 2 hr. 0 mins.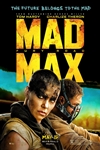 The continuing apocalyptic adventures of Max Rocketanski and his supercop cronies.
Official Site
Trailer
---
Poltergeist
(PG-13)
Rated for intense frightening sequences, brief suggestive material, and some language

Sam Rockwell, Jared Harris
-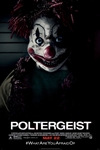 A family's suburban home is haunted by evil forces. When the terrifying apparitions escalate their attacks and hold the youngest daughter captive, the family must come together to rescue her before she disappears forever.
Official Site
Trailer
---
Aloha
(PG-13)
Rated for some language including suggestive comments

Emma Stone, Rachel McAdams
-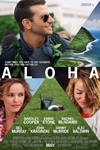 A down-on-his-luck military contractor is given the opportunity to return to the site of his greatest career triumphs in Hawaii. While he goes in hope of professional redemption, he also seeks closure with a long-ago love and must deal with unexpected feelings for his partner on the project, a promising young Air Force pilot.
Official Site
Trailer
---
Insidious: Chapter 3
(PG-13)
Rated for violence, frightening images, some language and thematic elements

Dermot Mulroney, Stefanie Scott
-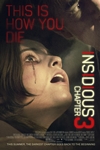 This chilling prequel, set before the haunting of the Lambert family, reveals how gifted psychic Elise Rainier reluctantly agrees to use her ability to contact the dead in order to help a teenage girl who has been targeted by a dangerous supernatural entity.
Official Site
Trailer
---
Spy
(R)
Rated for language throughout, violence, and some sexual content including brief graphic nudity

Melissa McCarthy, Jason Statham
- 2 hr. 0 mins.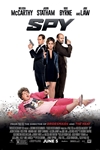 Susan Cooper is an unassuming, deskbound CIA analyst, and the unsung hero behind the Agency's most dangerous missions. But when her partner falls off the grid and another top agent is compromised, she volunteers to go deep undercover to infiltrate the world of a deadly arms dealer, and prevent a global disaster.
Official Site
Trailer
---
Terminator Genisys
()
Arnold Schwarzenegger, Emilia Clarke
-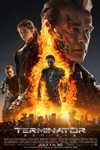 The year is 2029. John Connor, leader of the resistance continues the war against the machines. At the Los Angeles offensive, John's fears of the unknown future begin to emerge when TECOM spies reveal a new plot by SkyNet that will attack him from both fronts; past and future, and will ultimately change warfare forever.
Official Site
Trailer
---
Minions
(PG)
Rated for action and rude humor

Sandra Bullock, Jon Hamm
-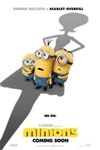 The story of Minions begins at the dawn of time. Starting as single-celled yellow organisms, Minions evolve through the ages, perpetually serving the most despicable of masters. They travel from frigid Antarctica to 1960s New York City, ending in mod London, where they must face their biggest challenge to date: saving all of Minionkind...from annihilation.
Official Site
Trailer
---
Selfless (Self/less)
(PG-13)
Rated for sequences of violence, some sexuality, and language

Ryan Reynolds, Ben Kingsley
-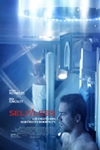 In this provocative psychological science fiction thriller, an extremely wealthy man dying from cancer undergoes a radical medical procedure that transfers his consciousness into the body of a healthy young man.
Official Site
Trailer
---