Shaun the Sheep
(PG)
Rated for rude humor

Justin Fletcher, John Sparkes
- 1 hr. 25 mins.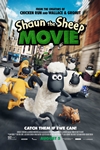 When Shaun's mischief inadvertently leads to the Farmer being taken away from the farm, Shaun, Bitzer and the flock have to go into the big city to rescue him, setting the stage for an epic adventure.
Official Site
Trailer
---
Fantastic Four
(PG-13)
Rated for sci-fi action violence, and language

Miles Teller, Michael B. Jordan
- 1 hr. 45 mins.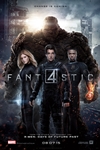 The Fantastic Four have captivated comic book readers since their 1961 debut in Marvel Comics' Fantastic Four #1, created by Marvel legends Stan Lee and Jack Kirby. This contemporary update focuses on the characters as young men and women, idealistic adventurers who make a headstrong leap into the unknown-only to find the journey has altered their physical forms in shocking ways, leaving the collective course of their lives irrevocably upended.
Official Site
Trailer
---
The Gift
(R)
Rated for language

Jason Bateman, Rebecca Hall
- 1 hr. 48 mins.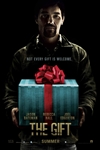 As Robyn learns the unsettling truth about what happened 20 years ago between her husband Simon and his high school acquaintance Gordo, she starts to question: how well do we really know the people closest to us, and are bygones ever really bygones?
Official Site
Trailer
---
Ricki and the Flash
(PG-13)
Rated for thematic material, brief drug content, sexuality and language

Meryl Streep, Kevin Kline
- 1 hr. 42 mins.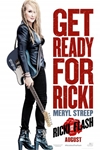 Ricki, a guitar heroine who gave up everything for rock-and-roll stardom, but is now returning home to make things right with her family.
Official Site
Trailer
---
Straight Outta Compton
(R)
Rated for language throughout, strong sexuality/nudity, violence, and drug use

O'Shea Jackson Jr., Corey Hawkins
-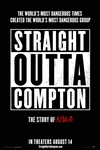 Following the meteoric rise and fall of N.W.A., this documentary tells the astonishing story of how these young men revolutionized music and pop culture forever the moment they told the world the truth about life in the hood and ignited a cultural war.
Official Site
Trailer
---
Underdogs (Metegol)
(NR)
Rupert Grint, Peter Serafinowicz
- 1 hr. 30 mins.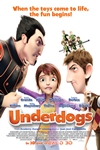 Official Site
Trailer
---
Hitman: Agent 47
(R)
Rated for sequences of strong violence, and some language

Rupert Friend, Zachary Quinto
-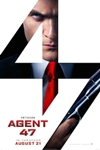 The film centers on an elite assassin who was genetically engineered from conception to be the perfect killing machine, and is known only by the last two digits on the barcode tattooed on the back of his neck.
Official Site
Trailer
---
Sinister 2
(R)
Rated for strong bloody violence, bloody and disturbing images, and language

James Ransone, Shannyn Sossamon
-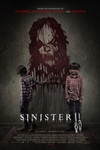 In the aftermath of the shocking events in Sinister, a protective mother and her 9-year-old twin sons find themselves in a rural house marked for death.
Official Site
Trailer
---