The Boxtrolls
(PG)
Rated for action, some peril and mild rude humor

Ben Kingsley, Toni Collette
- 1 hr. 40 mins.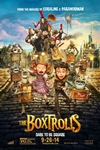 An orphaned boy raised by underground creatures called Boxtrolls comes up from the sewers and out of his box to save his family and the town from the evil exterminator, Arichibald Snatcher.
Official Site
Trailer
---
The Equalizer
(R)
Rated for strong bloody violence and language throughout, including some sexual references

ChloŽ Grace Moretz, Denzel Washington
- 2 hr. 11 mins.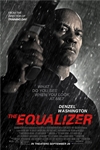 Denzel Washington plays a former black ops commando who faked his death for a quiet life in Boston. He comes out of his retirement to rescue a young girl, Teri, and finds himself face to face with Russian gangsters.
Official Site
Trailer
---
Gone Girl
(R)
Rated for a scene of bloody violence, some strong sexual content/nudity, and language

Ben Affleck, Rosamund Pike
-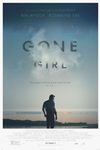 A woman mysteriously disappears on the day of her wedding anniversary. Based on the novel, "Gone Girl."
Official Site
Trailer
---
Addicted
(NR)
Sharon Leal, Boris Kodjoe
-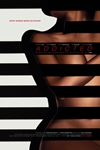 Successful businesswoman Zoe Reynard appears to have attained it all, but as perfect as everything appears from the outside, Zoe is still drawn to temptations she cannot escape or resist.
Official Site
Trailer
---
The Judge
(R)
Rated for language including some sexual references

Vera Farmiga, Robert Downey Jr.
- 2 hr. 21 mins.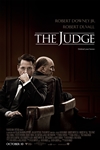 A successful lawyer returns to his hometown for his mother's funeral only to discover that his estranged father, the town's judge, is suspected of murder.
Official Site
Trailer
---
The Best of Me
(NR)
Michelle Monaghan, James Marsden
-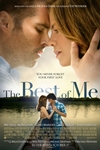 The story of Dawson and Amanda, two former high school sweethearts who find themselves reunited after 20 years apart, when they return to their small town for the funeral of the beloved friend.
Official Site
Trailer
---
The Book of Life
(PG)
Rated for mild action, rude humor, some thematic elements and brief scary images

Diego Luna, Channing Tatum
-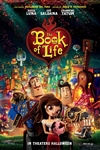 This film is a vibrant fantasy-adventure, tells the legend of Manolo, a conflicted hero and dreamer who sets off on an epic quest through magical, mythical and wondrous worlds in order to rescue his one true love and defend his village
Official Site
Trailer
---
Fury
(R)
Rated for strong sequences of war violence, some grisly images, and language throughout

Brad Pitt, Logan Lerman
-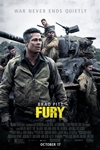 April, 1945. As the Allies make their final push in the European Theatre, a battle-hardened army sergeant named Wardaddy commands a Sherman tank and her five-man crew on a deadly mission behind enemy lines.
Official Site
Trailer
---