Big Hero 6
(PG)
Rated for action and peril, some rude humoir, and thematic elements

Ryan Potter, Scott Adsit
- 1 hr. 45 mins.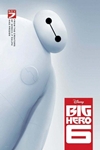 An action comedy adventure about brilliant robotics prodigy Hiro Hamada, who finds himself in the grips of a criminal plot that threatens to destroy the fast-paced, high-tech city of San Fransokyo.
Official Site
Trailer
---
Interstellar
(PG-13)
Rated for some intense perilous action and brief strong language

Matthew McConaughey, Anne Hathaway
- 2 hr. 49 mins.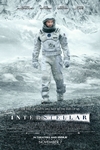 With our time on Earth coming to an end, a team of explorers undertakes the most important mission in human history; traveling beyond this galaxy to discover whether mankind has a future among the stars.
Official Site
Trailer
---
Dumb and Dumber To
(PG-13)
Rated for crude and sexual humor, partial nudity, language and some drug references

Jim Carrey, Jeff Daniels
-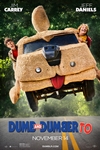 20 years after the dimwits set out on their first adventure, they head out in search of one of their long lost children in the hope of gaining a new kidney.
Official Site
Trailer
---
The Hunger Games: Mockingjay - Part 1
(PG-13)
Rated for intense sequences of violence and action, some disturbing images and thematic material

Jennifer Lawrence, Josh Hutcherson
- 2 hr. 3 mins.
Katniss Everdeen is in District 13, after she literally shatters the games forever. Under the leadership of President Coin and the advice of her trusted friends, Katniss spreads her wings as she fights to save Peeta and a nation moved by her courage.
Official Site
Trailer
---
Penguins of Madagascar
(PG)
Rated for mild action and some rude humor

Tom McGrath, Chris Miller
-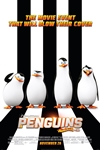 Skipper, Kowalski, Rico and Private now must join forces with the chic spy organization, the North Wind, led by Agent Classified to stop the villainous Dr. Octavius Brine from taking over the world.
Official Site
Trailer
---
The Pyramid
(R)
Ashley Hinshaw, James Buckley
-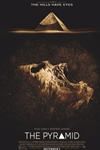 A team of U.S. archaeologists gets more than they bargained for when they discover a lost pyramid unlike any other in the Egyptian desert. As they unlock the horrific secrets buried within, they realize they aren't just trapped, they are being hunted.
Official Site
Trailer
---
Exodus: Gods and Kings
(PG-13)
Rated for violence including battle sequences and intyense images

Christian Bale, Joel Edgerton
-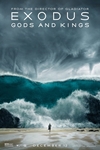 The story of the defiant leader Moses as he rises up against the Egyptian Pharaoh Ramses, setting 600,000 slaves on a monumental journey of escape from Egypt and its terrifying cycle of deadly plagues.
Official Site
Trailer
---
The Hobbit: The Battle of the Five Armies
(NR)
Martin Freeman, Cate Blanchett
-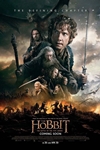 This final battle brings to an epic conclusion the adventures of Bilbo Baggins, Thorin Oakenshield, and the Company of Dwarves. Having reclaimed their homeland from the Dragon Smaug, the Company has unwittingly unleashed a deadly force into the world.
Official Site
Trailer
---