Chappie
(R)
Rated for violence, language and brief nudity

Sharlto Copley, Dev Patel
- 2 hr. 0 mins.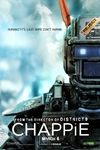 After being kidnapped by two criminals during birth, Chappie becomes the adopted son in a strange and dysfunctional family. Chappie is preternaturally gifted, one of a kind, a prodigy. He also happens to be a robot.
Official Site
Trailer
---
Unfinished Business
(R)
Rated for some strong risque sexual content/graphic nudity, and for language and drug use

Vince Vaughn, Tom Wilkinson
- 1 hr. 30 mins.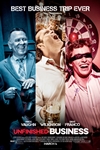 A hard-working small business owner and his two associates travel to Europe to close the most important deal of their lives. But what began as a routine business trip goes off the rails in every imaginable - and unimaginable - way.
Official Site
Trailer
---
Cinderella
(PG)
Rated for mild thematic elements

Cate Blanchett, Lily James
-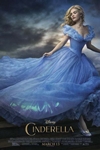 The story follows young Ella whose father remarries following the tragic death of her mother. Ella welcomes her new stepmother and her daughters into the family home. But when Ella's father passes away, she finds herself at the mercy of a jealous and cruel new family.
Official Site
Trailer
---
The Cobbler
(PG-13)
Rated for some violence, language and brief partial nudity

Adam Sandler, Dan Stevens
- 1 hr. 38 mins.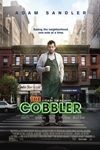 Max stumbles upon a magical heirloom that allows him to step into the lives of his customers and see the world in a new way. Sometimes walking in another man's shoes is the only way one can discover who they really are.
Official Site
Trailer
---
In the Heart of the Sea
(PG-13)
Rated for intense sequences of action and peril, brief startling violence, and thematic material

Chris Hemsworth, Cillian Murphy
-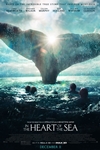 In the winter of 1820, the New England whaling ship Essex was assaulted by something no one could believe: a whale of mammoth size and will, and an almost human sense of vengeance. This film reveals the encounter's harrowing aftermath, as the ship's surviving crew is pushed to their limits and forced to do the unthinkable to stay alive.
Official Site
Trailer
---
Run All Night
(R)
Rated for strong violence, language including sexual references, and some drug use

Liam Neeson, Joel Kinnaman
-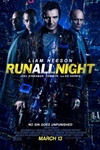 Official Site
Trailer
---
The Divergent Series: Insurgent
(PG-13)
Rated For intense violence and action throughout, some sensuality, thematic elements and brief language.

Shailene Woodley, Theo James
- 1 hr. 59 mins.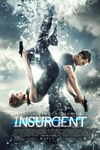 Beatrice Prior must confront her inner demons and continue her fight against a powerful alliance which threatens to tear her society apart.
Official Site
Trailer
---
The Gunman
(R)
Rated for strong violence, language and some sexuality

Idris Elba, Javier Bardem
- 1 hr. 55 mins.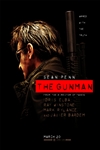 A former Special Forces soldier and military contractor suffering from PTSD tries to reconnect with his long time love, but first must go on the run from London to Barcelona and across Europe in order to clear his name.
Official Site
Trailer
---